The Treasure Island Beach Trail is a paved biking and walking trail that parallels the Gulf of Mexico along a one-mile stretch of Treasure Island Beach. The trail runs from Gulf Front Park at 104th Avenue (near Publix) and runs north to 119th Avenue. There is public parking at Gulf Front Park and at 112th Avenue.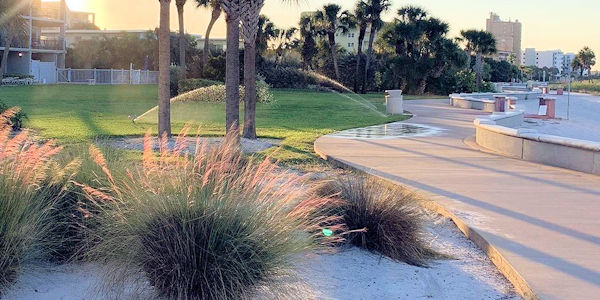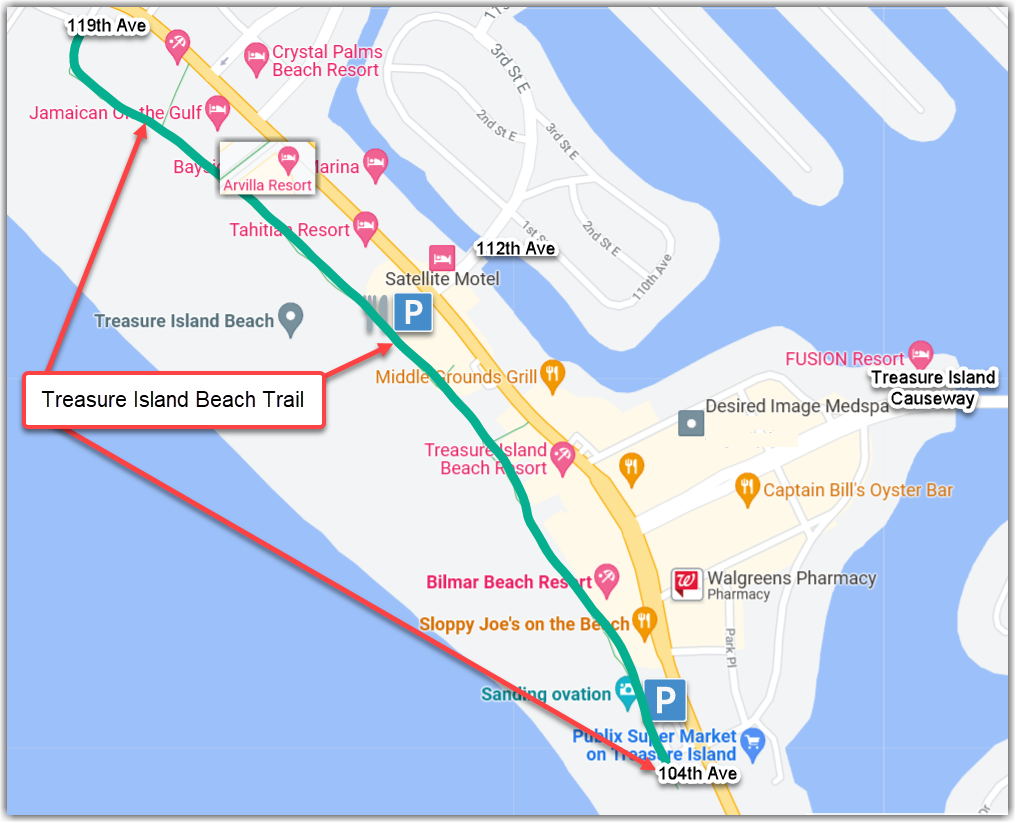 The Treasure Island Beach Trail was originally built in 1966. The trail was widened in 1998 and then re-built in 2003. It got a major facelift in 2011 with a new "turtle friendly" beach wall that doubles as a sitting area and other landscaping improvements.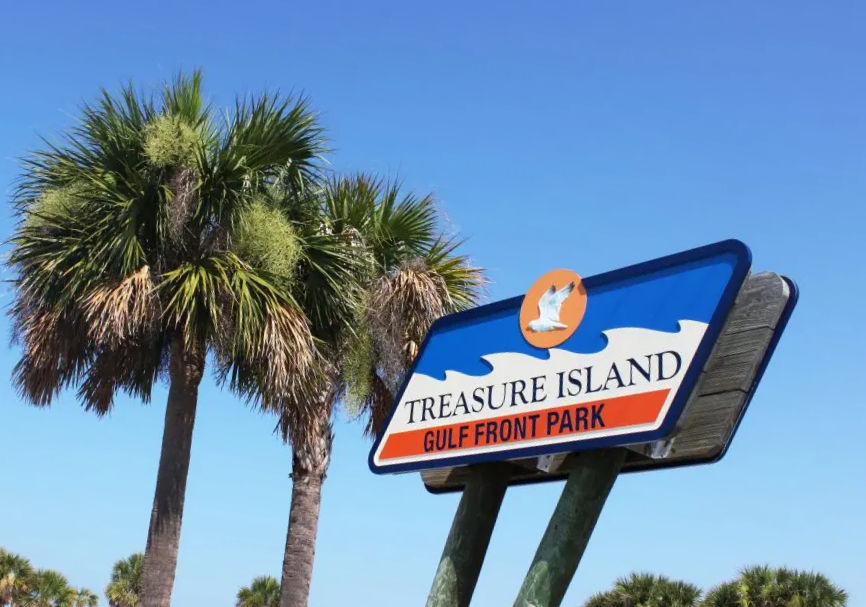 The Treasure Island Beach Trail allows anyone to enjoy the beach, including those who rely on wheelchairs or other mobility devices.
Click HERE to view some of the beautiful Treasure Island sunsets!